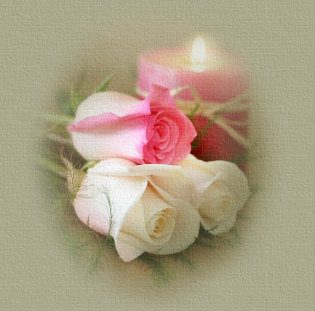 "A Rose For My Mother"
Honour thy father and thy mother:
that thy days may be long upon
the land which the LORD thy God
giveth thee. Exodus 20:12
Dear Mom, You've always been there,
Though good times and bad, heaven knows;
And for all your love and tender care,
Mom, you deserve a rose!





For all the sleepless nights you had,
Through all our teenage woes,
For every time you've cried a tear,
Mom, you deserve a rose.





For times we took you for granted,
Which was often, I suppose,
For loving us in spite of ourselves,
Mom, you deserve a rose.





For all the special things you do,
More than anybody knows,
Dear Mother, I just want to say
"Mom, you deserve a rose."





For Mother, each day of our lives,
Our love for you still glows;
It warms our hearts and comforts us,
And you deserve a rose.





If we gave you one for every time
Precious thoughts of you arose,
You'd have big bouquets of flowers,
All tied in pretty bows.





Dearest Mom, you're precious to us,
So, as Mother's Day draws to a close,
Please remember just how much we love you,
Every time you see a rose!






This poem is a tribute to my wonderful mother, Margie,
whose love is one of the few things in life I can always depend on.
I love you, Mom! Happy Mother's Day!

© 2006 by Kathryn Brandon; all rights reserved.
This poem is my original work, and may not be
used in any manner without consent. Thank you.