Jesus Taught Us

And now abideth faith, hope,
charity, these three; but the
greatest of these is charity.
I Corinthians 13:13


Jesus taught us how to live,
And taught us how to pray,
That we may give God glory,
And serve Him, every day.

He said "Love God with all your heart,
Above Him place no other.
Then, just as you love yourself,
You must also love your brother."

If we truly want to serve Him,
It will show in how we live:
Do we "forgive and forget"?
Or forget to forgive?

For we can only be forgiven
As we forgive our brothers:
And we are measured by the rule
With which we measure others.

Forgiveness is the greatest gift
Sent down from God above;
We receive it by God's grace,
We give it by God's love.



© 2003 by Kathryn Brandon; all rights reserved.
This poem is my original work, and may not be
used in any manner without consent. Thank you.




Click Here to Share With A Friend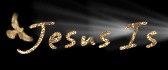 Please take a moment to sign my Guestbook
while you're here. Thank you!