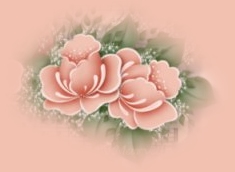 At The Cross
And it shall come to pass,
that whosoever shall call
on the name of the Lord
shall be saved. (Acts 2:21)



When I knelt there, at the cross.
I learned that God's Word doesn't lie –
When Jesus said "whosoever will",
He meant sinners such as I.

I, who was lost in a world of sin,
Filled with doubt and despair,
I looked for help all over,
But I couldn't find help anywhere,

Until I finally placed my burdens
At Jesus' nail-scarred feet,
There I found the help I'd yearned for,
When the Savior I did meet.

He gave me grace and saved my soul,
And keeps me safely in His hand,
I know I am His precious child,
A part of His eternal plan.

Jesus changed my heart and life,
Forever His praises I'll sing!
Instead of a poor, lost sinner,
I'm now a child of the King!

Thank you, Jesus, for salvation,
For the wonderful promises You bring;
For making me child of God,
And giving me everything!



© 2010 by Kathryn Brandon. All rights reserved.
This poem is my own original work, and may not
be copied or used in any way without permission.