Back in the days of my youth, a girl's dearest dream was to walk down the aisle, wearing a beautiful white dress, adorned with lots of pearls and lace, to become the bride of a tall, dark, handsome man who loved her beyond all measure. The flowing veil and beautiful white dress was the stuff fairy tales were made of.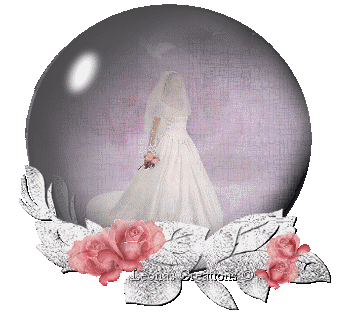 The white dress represented purity, as a bride should be pure for her husband. The uniting of two lives should be one of the most memorable and momentous occasions in a girl's life. A girl used to dream about, long for, and prepare for that special day when she would become a woman, the wife of her special man.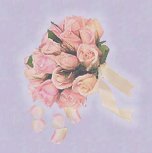 Unfortunately, many, many girls have never had that fairy tale. First, we were bombarded by ungodly influences, such as women's liberation, and the sexual revolution. These two ideologies pooh-poohed the idea of marriage, much less that a girl should be pure and innocent if and when she did get married. We were fed a pack of lies, straight from the pits of hell, that turned the true intimacy of marriage into a big free-for all. And guess who was the loser? Many of us learned, to our bitter regret, that the so-called "free love" wasn't free, and it certainly wasn't love.

The loss of innocence, which should be a precious and momentous event, instead often became nothing more than a quick, meaningless encounter, with no emotional or spiritual commitment on either side. The loss of innocence often occurs before a girl even realizes what she has lost; the gift of virginity, which can be given only once, is wasted and tossed casually aside, as if it had no meaning and no significance.

Once innocence is lost, a girl frequently has other encounters, each of which only seems adds to her feelings of guilt and shame. Always looking for that one true love, which seems so elusive. Such encounters often leave bitter feelings, low self esteem, a sense of worthlessness, anger, and a feeling of being used. The more meaningless or superficial sexual encounters we experience, the more these feelings increase.

There is no denying that we hurt ourselves when we act contrary to God's will for us. His will, revealed in His Word, is explicit, short, and simple: "Flee fornication. Every sin that a man does is without the body; but he that commits fornication sins against his own body." (1 Cor. 6:18) Can't you sense the urgency in that word: "Flee!" Run for your life! Get out of there, now! If you do not, you will regret it.

There is always an excellent reason for the things God tells us NOT to do. It isn't because God doesn't want us to have any fun. It's because God doesn't want us to have a lifetime of bitter regrets and heartaches. That's why we are to keep ourselves pure, and the marriage bed undefiled. Anything else only hurts us.

Someone may have put a lot of pressure on you to do what you knew you shouldn't. That is the reason we need to be very careful who our friends are. Especially when we begin dating, it is of vital importance to date someone who places the same value on purity, and understands how important it is to do things God's way, rather than our own. Those of us who have been down this road need to teach these things to our daughters and our granddaughters. They need to know WHY they shouldn't go down this road. The Bible also tells us: "Flee also youthful lusts: but follow righteousness, faith, charity, peace, with them that call on the Lord out of a pure heart." (II Tim. 2:22)

Other girls lost their innocence through no decision of their own, through abuse or violence. Even though their innocence was stolen from them, they still carry the almost unbearable burden of guilt and shame. They often struggle with feelings of unworthiness, of impurity, of being "damaged goods".

Many young women, because of their sin, guilt, and shame, were not allowed to wear that beautiful white dress when they got married. They were told, or made to feel, that they didn't "deserve" to wear white. Maybe they suffered with their own feelings of unworthiness, or maybe they were told they were unworthy until they believed it. Either way, that feeling of unworthiness embeds itself into our very soul, whether we realize it or not. It affects how we relate to every other person around us: our spouses, our children, our friends. It also greatly affects how we relate to our Heavenly Father.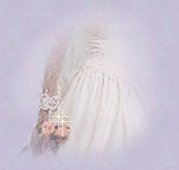 But there is good news, if you are one of those who either wasted or lost your purity and innocence before you even knew your value. If you were ever made to feel unworthy to wear that beautiful white dress, then rejoice in the wonderful provision of our Lord! When we become children of God, by accepting Jesus as our Lord and Savior, Jesus covers us with a white robe of righteousness!
I will greatly rejoice in the LORD, my soul shall be joyful in my God; for he has clothed me with the garments of salvation, he has covered me with the robe of righteousness, as a bridegroom decks himself with ornaments, and as a bride adorns herself with her jewels. (Isaiah 61:10)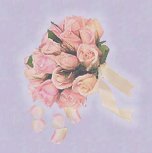 God's Holy Word also promises us a day to come when we will wear a beautiful white dress, as we meet our Bridegroom, Jesus Christ, who loves us beyond all measure. Whatever we may have missed out on in this life because of sin, guilt, and shame, God has made provision for us to one day experience the miracle of being worthy, of being pure and clean and spotless before our bridegroom. Praise God!
Let us be glad and rejoice, and give honour to him: for the marriage of the Lamb is come, and his wife hath made herself ready. And to her was granted that she should be arrayed in fine linen, clean and white: for the fine linen is the righteousness of saints. (Rev. 19:7-8)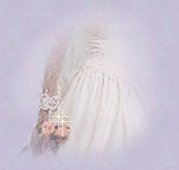 The good news for all of us is that Jesus Christ took our sin-stained garments for Himself, and in exchange He gives us beautiful spotless robes of righteousness. And one blessed day, we will meet our bridegroom, who loved us enough to die for us, for the greatest wedding supper and celebration in all of history. Greater than all our old dreams and longings, we will be the precious and glorious bride we always dreamed of becoming, arrayed in purity and beauty for our beloved Bridegroom. Come, Lord Jesus!