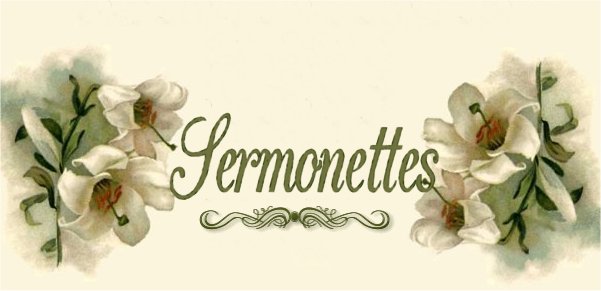 Protect Our Children!
Over and over we hear of the horrific violence taking place in our nation's schools. In the past ten years, there have been dozens of school shootings perpetrated by students. The entire nation should be weeping for these tragedies, and the senseless waste of young lives.



Oct. 1, 1997, Pearl, Mississippi: A 16 year-old boy in killed his mother, then went to his high school and shot nine students, two fatally.

Dec. 1, 1997, West Paducah, Kentucky: Three students were killed and five others wounded, one of whom was left paralyzed. in a hallway at Heath High School by a 14 year-old student.

March 24, 1998, Jonesboro, Arkansas : Four girls and a teacher were shot to death and 10 people wounded at a middle school when two boys, 11 and 13, open fire from nearby woods.

April 24, 1998, Edinboro, Pennsylvania: A science teacher was shot to death by a 14 year-old student in front of other students at an eighth-grade graduation dance.

May 19, 1998, Fayetteville, Tennessee: Three days before his graduation, an 18 year-old honor student opened fire in a parking lot at Lincoln County High School, killing a classmate who was dating his ex-girlfriend.

May 21, 1998, Springfield, Oregon: Two teen-agers were fatally shot and more than 20 people were hurt when a 15 year-old suspect opened fire in a high school cafeteria. The shooter also killed his parents in their home.

June 15, 1998, Richmond, Virginia: A 14 year-old student opened fire in a hallway of Armstrong High School.

April 16, 1999, Notus, Idaho: A high school sophomore fired two shotgun blasts in a school hallway. No one was injured.

April 20, 1999, Littleton, Colorado: Two students at Columbine High School killed 12 students and a teacher, wounded 23 others and placed bombs throughout the school before taking their own lives.

May 20, 1999, Conyers, Georgia: Six students were wounded in a shooting at Heritage High School. The shooter was a 15 year-old sophomore at the school. .

Nov. 19, 1999, Deming, New Mexico: A 12 year-old gunman shot a 13 year-old girl in the head in school. The girl died the next day.

Dec. 6, 1999, Fort Gibson, Oklahoma: A 13 year-old student fired at least 15 rounds at a middle school, wounding four classmates.

Feb. 29, 2000, Mount Morris Township, Michigan: A 6 year-old first-grade boy at Buell Elementary School pulled a gun from his bag and shot and killed a 6-year-old. Because of his age, the boy was not charged.

May 26, 2000, Lake Worth, Florida: A 13 year-old honor student killed his teacher on the last day of classes.

March 5, 2001, Santee, California: A 15 year-old student opened fire on fellow students at Santana High School, killing two people and wounding 13 others.

March 22, 2001, El Cajon, California: An 18 year-old was accused of opening fire at Granite Hills High School, wounding five. Another student said the shooter simulated guns with his hands and made a reference to Columbine in class earlier this year.

March 30, 2001, Gary, Indiana: A 17 year-old former student kills a 10th-grader in the school parking lot of Lew Wallace High School.

April 24, 2003, Red Lion, Pennsylvania: A heavily armed 14-year-old boy shoots and kills his school principal inside a crowded junior high cafeteria, then kills himself. The same school district was the site of a machete attack on a kindergarten class that injured a principal, two teachers and 11 of the 23 pupils in 2001.

Sept. 24, 2003, Cold Spring, Minnesota: A 15 year-old student opens fire on students at Rocori High School, killing one and critically wounding another before a gym teacher talks him into dropping the gun.

March 21, 2005, Red Lake Indian Reservation, Minnesota: A heavily armed teen killed his grandparents, then smiled and waved during a shooting rampage at a high school. 10 people were killed, including a teacher; and five students. At least 14 others were wounded. The gunman killed himself after exchanging fire with officers.

Nov. 8, 2005, Jacksboro, Tennessee: A High School administrator was shot to death by a 15 year-old boy. Assistant Principal Ken Bruce was shot in the chest and died soon after at a hospital. Principal Gary Seale and Assistant Principal Jim Pierce were seriously wounded. No students were injured.

Sept. 29, 2006, Cazenovia, Wisconsin: A 15 year-old student brought two guns to school and shot the principal to death. The shooting came a day after the principal gave the student a disciplinary warning for having tobacco.

Jan. 3, 2007, Tacoma, Washington: A student was shot to death at his high school in Tacoma as classes about to start. The student's age and details of the shooting at Foss High School were not immediately released, but a police spokesman said no one else was believed to be injured. The suspect was another student, and a school district spokeswoman said there were witnesses to the attack.

April 16, 2007, Blacksburg, Virginia: A student gunman opened fire in a Virginia Tech dormitory and then in a classroom building on the other side of the campus two hours later, killing 32 people in the deadliest shooting rampage in U.S. history. At least 26 people were injured. The gunman then committed suicide, bringing the death toll to 33.


We can all waste time and energy arguing about social conditions leading up to this ever-increasing violence. However, there are two far greater factors at work here that are never mentioned. Maybe it's time we took a serious look at the two biggest factors that have led us to this place.
The first totally overlooked and mostly ignored factor is the half-baked theory of evolution, which is all that is being taught in our public schools today. Never mind that at it's inception, it was merely a "theory", not a fact. Never mind that it has never been proved, and in fact, has been largely DIS-proved. Evolution is taught as fact; Divine Creation is not even presented as a possibility. We are seeing in our schools today the terrible and far-reaching results of this teaching. When children are not taught that they have been created by the Almighty God, and as such they are precious and valuable, they have no concept of the sanctity of life.
When will we wake up to this simple but mostly forgotten truth: We are not just some cosmic accident. We are not evolved from monkeys or tadpoles. We are in fact the crowning glory of God's creation: molded and formed by His own hands, created in His own image, and then he breathed into us the very breathe of life. We are precious; we have worth and value. We need to go back to the song we learned as toddlers: "Red and yellow, black and white, they are precious in His sight." Maybe then our children will have some sense of their own worth and will value human life as precious.
The second factor contributing to this problem is abortion. There is just no way to get around it. After all, this generation has grown up in an age where killing of an unborn baby is considered a "right". I ask you, when we do not protect the smallest and most helpless of all, how can we then expect our young people to have any respect for human life?
When a baby can be killed legally for the convenience of the mother, life is not being held sacred. For whatever reason, even the highest court in our land has refused to see the terrible impact of the decision that has led to the taking of over 47 million lives in the past thirty four years. And if life is not held sacred in our courts, how can we possibly expect it to be held sacred in our schools?
Instead, abortion sends two very simple and very powerful messages to our young people: Life is expendable. And it's our "right" to take someone else's life. We have to ask, is that really the message we want to send? If it is, I weep for the future of our children, and our nation.