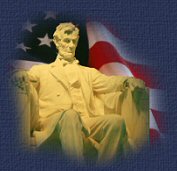 America's founding fathers never intended for there to be a separation of God and state. In our Declaration of Independence, our forefathers acknowledged God as Creator, as the God of all nature, and the giver of liberty and dignity to all. They recognized God as the Supreme Judge of the entire world, and relied on His providence and protection for this new nation they were forging. Looking at our historical origins, it is undeniable that we literally began as One Nation Under God. Note the words in our Declaration of Independence:


IN CONGRESS, July 4, 1776.

The unanimous Declaration of the thirteen united States of America, When in the Course of human events, it becomes necessary for one people to dissolve the political bands which have connected them with another, and to assume among the powers of the earth, the separate and equal station to which the Laws of Nature and of Nature's God entitle them............

We hold these truths to be self-evident, that all men are created equal, that they are endowed by their Creator with certain unalienable Rights, that among these are Life, Liberty and the pursuit of Happiness.........

We, therefore, the Representatives of the united States of America, in General Congress, Assembled, appealing to the Supreme Judge of the world........... And for the support of this Declaration, with a firm reliance on the protection of divine Providence, we mutually pledge to each other our Lives, our Fortunes and our sacred Honor.





That our nation's founders were almost universally practicing Christians is obvious from their own words:
"It is impossible to rightly govern the world without God and the Bible." – George Washington


"It is the duty of all nations to acknowledge the providence of Almighty God, to obey His will, to be grateful for His benefits, and humbly to implore His protection and favor." – George Washington


"Of all the dispositions and habits which lead to political prosperity, religion and morality are indispensable." – George Washington


"We have staked the whole future of American civilization, not upon the power of government, far from it. We have staked the future of all of our political institutions … upon the capacity of each and all of us to govern ourselves … according to the Ten Commandments of God" - James Madison


"We recognize no sovereign but God, and no King but Jesus." – John Adams and John Hancock


"It cannot be emphasized too strongly or too often that this great nation was founded, not by religionists, but by Christians; not on religions, but on the gospel of Jesus Christ. For this very reason, people of other faiths have been afforded asylum, prosperity, and freedom of worship.". - Patrick Henry


"I've lived, sir, a long time, and the longer I live, the more convincing proofs I see of this truth: That God governs in the affairs of men. If a sparrow cannot fall to the ground without His notice, is it probable that an empire can rise without His aid? We've been assured in the sacred writings that unless the Lord builds the house, they labor in vain who build it. I firmly believe this, and I also believe that without His concurring aid, we shall succeed in this political building no better than the builders of Babel." BENJAMIN FRANKLIN, Signer of the Declaration of Independence and the Constitution


"To the kindly influence of Christianity we owe that degree of civil freedom, and political and social happiness, which mankind now enjoys…Whenever the pillars of Christianity shall be overthrown, our present republican forms of government – and all blessings which flow from them – must fall with them." JEDEDIAH MORSE, Patriot and Educator, called "The Father of American Geography"



All along the way, these men who established this country expressed their faith in God, and requested His help and His blessings. This has also been true of every state that has joined the thirteen original colonies. As a matter of fact, every single one of the 50 states acknowledge God in their own state constitutions:
Alabama 1901, Preamble. We the people of the State of Alabama,  invoking the favor and guidance of Almighty God, do ordain and establish the following Constitution ....


Alaska 1956, Preamble. We, the people of Alaska, grateful to God and to those who founded our nation and pioneered this great land ...


Arizona 1911, Preamble. We, the people of the State of Arizona, grateful to Almighty God for our liberties, do ordain this Constitution...


Arkansas 1874, Preamble. We, the people of the State of Arkansas, grateful to Almighty God for the privilege of choosing our own form of government...


California 1879, Preamble. We, the People of the State of California, grateful to Almighty God for our freedom ...


Colorado 1876, Preamble. We, the people of Colorado, with profound reverence for the Supreme Ruler of Universe.


Connecticut 1818, Preamble. The People of Connecticut, acknowledging with gratitude the good Providence of God in permitting them to enjoy ...


Delaware 1897, Preamble. Through Divine Goodness all men have, by nature, the rights of worshipping and serving their Creator according to the dictates of their consciences ...


Florida 1885, Preamble. We, the people of the State of Florida, grateful to Almighty God for our constitutional liberty establish this Constitution...


Georgia 1777, Preamble. We, the people of Georgia, relying upon protection and guidance of Almighty God, do ordain and establish this Constitution...  


Hawaii 1959, Preamble. We, the people of Hawaii, Grateful for Divine Guidance ... establish this Constitution.


Idaho 1889, Preamble. We, the people of the State of Idaho, grateful to Almighty God for our freedom, to secure its blessings ...


Illinois 1870, Preamble. We, the people of the State of Illinois, grateful to Almighty God for the civil, political and religious liberty which He hath so long permitted us to enjoy and looking to Him for a blessing on our endeavors.


Indiana 1851, Preamble. We, the People of the State of Indiana, grateful to Almighty God for the free exercise of the right to chose our form of government.


Iowa 1857, Preamble. We, the People of the State of Iowa, grateful to the Supreme Being for the blessings hitherto enjoyed, and feeling our dependence on Him for a continuation of these blessings . establish this Constitution


Kansas 1859, Preamble. We, the people of Kansas, grateful to Almighty God for our civil and religious privileges . establish this Constitution.  


Kentucky 1891, Preamble. We, the people of the Commonwealth of Kentucky grateful to Almighty God for the civil, political and religious liberties...


Louisiana 1921, Preamble. We, the people of the State of Louisiana, grateful to Almighty God for the civil, political and religious liberties we enjoy.


Maine 1820, Preamble. We the People of Maine ... acknowledging with grateful hearts the goodness of the Sovereign Ruler of the Universe in affording us an opportunity .... and imploring His aid and direction.  


Maryland 1776, Preamble. We, the people of the state of Maryland, grateful to Almighty God or our civil and religious liberty...  


Massachusetts 1780, Preamble. We..the people of Massachusetts, acknowledging with grateful hearts, the goodness of the Great Legislator of the Universe ... in the course of His Providence, an opportunity  ..and devoutly imploring His direction ...  


Michigan 1908, Preamble. We, the people of the State of Michigan, grateful to Almighty God for the blessings of freedom ... establish this Constitution


Minnesota 1857, Preamble. We, the people of the State of Minnesota, grateful to God for our civil and religious liberty, and desiring to perpetuate its blessings  


Mississippi 1890, Preamble. We, the people of Mississippi in convention assembled, grateful to Almighty God, and invoking His blessing on our work.


Missouri 1845, Preamble. We, the people of Missouri, with profound reverence for the Supreme Ruler of the Universe, and grateful for His goodness ... establish this Constitution ..  


Montana 1889, Preamble. We, the people of Montana, grateful to Almighty God for the blessings of liberty. establish this Constitution ...


Nebraska 1875, Preamble. We, the people, grateful to Almighty God for our freedom .. establish this Constitution .


Nevada 1864, Preamble. We the people of the State of Nevada, grateful to Almighty God for our freedom establish this Constitution...


New Hampshire 1792, Part I. Art. I. Sec V. Every individual has a natural and unalienable right to worship God according to the dictates of his own conscience.


New Jersey 1844, Preamble. We, the people of the State of New Jersey, grateful to Almighty God for civil and religious liberty which He hath so long permitted us to enjoy, and looking to Him for a blessing on our endeavors ...


New Mexico 1911, Preamble. We, the People of New Mexico, grateful to Almighty God for the blessings of liberty ..  


New York 1846, Preamble. We, the people of the State of New York, grateful to Almighty God for our freedom, in order to secure its blessings.


North Carolina 1868, Preamble. We the people of the State of North Carolina, grateful to Almighty God, the Sovereign Ruler of Nations, for our civil, political, and religious liberties, and acknowledging our dependence upon Him for the continuance of those ..


North Dakota 1889, Preamble. We, the people of North Dakota, grateful to Almighty God for the blessings of civil and religious liberty, do ordain...  


Ohio 1852, Preamble. We the people of the state of Ohio, grateful to Almighty God for our freedom, to secure its blessings and to promote our common ....


Oklahoma 1907, Preamble. Invoking the guidance of Almighty God, in order to secure and perpetuate the blessings of liberty ... establish this ..


Oregon 1857, Bill of Rights, Article I. Section 2. All men shall be secure in the Natural right, to worship Almighty God according to the dictates of their consciences..


Pennsylvania 1776, Preamble. We, the people of Pennsylvania, grateful to Almighty God for the blessings of civil and religious liberty, and humbly invoking His guidance.  


Rhode Island 1842, Preamble. We the People of the State of Rhode Island grateful to Almighty God for the civil and religious liberty which He hath so long permitted us to enjoy, and looking to Him for a blessing  


South Carolina 1778, Preamble. We, the people of he State of South Carolina, grateful to God for our liberties, do ordain and establish this Constitution.


South Dakota 1889, Preamble. We, the people of South Dakota, grateful to Almighty God for our civil and religious liberties ... establish this  


Tennessee 1796, Art. XI.III. That all men have a natural and indefeasible right to worship Almighty God according to the dictates of their conscience...


Texas 1845, Preamble. We the People of the Republic of Texas, acknowledging, with gratitude, the grace and beneficence of God.  


Utah 1896, Preamble. Grateful to Almighty God for life and liberty, we establish this Constitution ...


Vermont 1777, Preamble. Whereas all government ought to ... enable the individuals who compose it to enjoy their natural rights, and other blessings which the Author of Existence has bestowed on man...  


Virginia 1776, Bill of Rights, XVI ... Religion, or the Duty which we owe our Creator ... can be directed only by Reason ... and that it is the mutual duty of all to practice Christian Forbearance, Love and Charity towards each other ....  


Washington 1889, Preamble. We the People of the State of Washington, grateful to the Supreme Ruler of the Universe for our liberties, do ordain this Constitution ....


West Virginia 1872, Preamble. Since through Divine Providence we enjoy the blessings of civil, political and religious liberty, we, the people of West Virginia .. reaffirm our faith in and constant reliance upon God...


Wisconsin 1848, Preamble. We, the people of Wisconsin, grateful to Almighty God for our freedom, domestic tranquility ...  


Wyoming 1890, Preamble. We, the people of the State of Wyoming, grateful to God for our civil, political, and religious liberties ... establish this Constitution...  



It is obvious that our founding fathers and subsequent generations acknowledged the Almighty God and His providence and blessings for our country. It has not been until the past 60 years or so that liberal socialists have decided to remove God from the equation; they have as their agenda the destruction of this great country. They have become tyrannical in their insistance that God not be mentioned, that religious images such as nativity scenes cannot even be displayed on public property, that there can be no prayer in public places, or the Ten Commandments, upon which our laws are based, cannot be displayed publicly.

In view of this tyranny, it is way past time for WE THE PEOPLE to stand up and let our voices be heard. If we continue to kowtow to these godless liberals, this nation as we've known it will cease to exist. Instead, we are in danger of becoming an atheist nation like communist China or North Korea, where even the mention of God or the reading of a Bible may be punishable by death or imprisonment.

If we continue to allow these godless bullies to ride rough-shod over all the values we hold dear, we would do well to heed the warning of another forefather:

"Those people who will not be governed by God
will be ruled by  tyrants." William Penn