Let me pause to count my blessings. Lord,
On this Thanksgiving day;
For Lord, you've given me so much more
Than I could e'er repay.

First, I thank you for your love,
So full and unreserved;
And for your tender mercies,
And grace, so undeserved.

Thank you for your precious Son,
Who hung on Calvary's tree
To pay the debt for mankind's sin,
That we might be set free.

Yes, thank you for salvation,
Which the blood of Christ assured.
And thank you for the Bible,
Your precious Holy Word.

Lord, I'm so glad that I can tell you
All my worries, all my cares;
I thank you for your promise
That you will hear my prayers.

I thank you for your church, Lord---
The pure and faithful few;
And for all the faithful preachers,
Who speak out, bold and true.

I thank you for my family, Lord,
Those far away, and near:
I love them all so very much,
Each one of them so dear;

I thank you, God, for every one
Of these blessings from above.
I thank you, Lord, for all of these,
And your never-ending love.


© 2002 by Kathryn Brandon; all rights reserved.
This poem is my original work, and may not be
used in any manner without consent. Thank you.



Click Here to Share With A Friend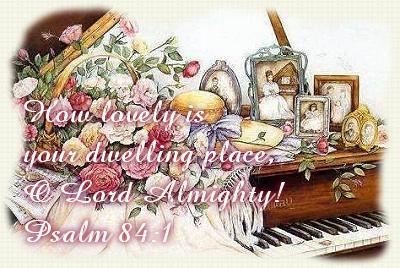 Please take just a moment to sign my
Guestbook while your're here. Thank you!