Other Quotes by President RONALD REAGAN:

We will always remember. We will always be proud.
We will always be prepared, so we will always be free."

"Freedom is never more than one generation away
from extinction. We didn't pass it to our children
in the bloodstream. It must be fought for, protected,
and handed on for them to do the same."


Click here to







Other Veteran's Day Pages

Freedom Isn't Free

A Veteran Died Today

Thank God For Our Soldiers

Another Memorial Day







Thanks for visiting my site! Please take a
moment to sign my Guestbook while you're here.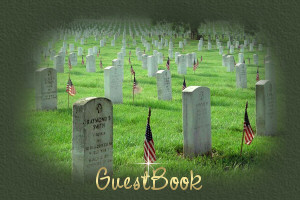 My special thanks to Magnolia Web Designs for the use of this beautiful webset.





The poem is my own original work, and may not be
used in any manner without my consent. Thank you.