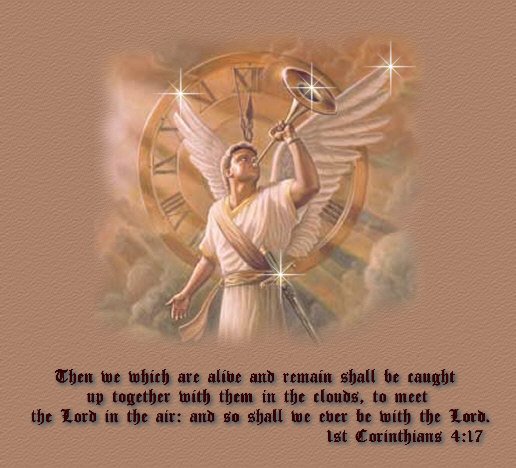 What If Today's The Day?
What if today would be the day
That Jesus comes back for His bride?
Would you run to Him with joy?
Or look for a place to hide?

If you knew today would be the day
You faced eternity,
Would you live the same as yesterday?
What would you do differently?

What if you knew, this very day,
You'd see Jesus, face to face:
Are you believing in His name,
And trusting in His grace?

What if today is the Rapture,
With the saints taken up in the air,
Are you prepared and ready?
Or will you be left standing there?

We never know the day or time,
When Jesus shall descend;
We never know the moment,
When our life on earth shall end.

We never know exactly when
We will be called away;
So we must always be prepared:
What if today's the day?


© 2003 by Kathryn Brandon; all rights reserved. <
This poem is my original work, and may not be
used in any manner without consent. Thank you.


~~~~~~~~~~~~~~~~~~~~~~~~~~~~~~~~~~

I'm so glad you visited today! Please take a moment
to sign my Guestbook while you're here. Thank you!





~~~~~~~~~~~~~~~~~~~~~~~~~~~~~~~~~~