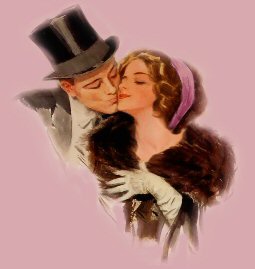 For You, My Love
My darling, it's that time again,
To celebrate anew,
That special day, so long ago,
When we first said "I do".

That long ago day, you gave to me
A golden wedding ring,
And through all these years of marriage,
You've given me everything.

Everything a woman could ever want,
You've made all my dreams come true,
And how very blessed I have been,
To have a wonderful man like you!

I love you more now than I did then,
My love is deeper now, and stronger,
I've loved you throughout all these years,
And I'll love you even longer.

For when the Lord calls me one day,
To my home beyond the sky,
I still will love you even then,
My love will never die.

My love will last forever,
My dear husband you ever will be,
I love you, Harold, and always will,
Throughout all eternity.

Happy Anniversary, Harold!

© 2010 by Kathryn Brandon. All rights reserved.
This poem is my own original work, and may not
be copied or used in any way without permission.