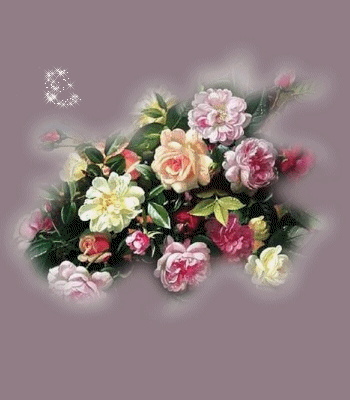 Love is Like Magic

Love is like magic, and it always will be,
For love still remains life's sweet mystery.
Love works in ways that are wondrous and strange
And there's nothing in life that love cannot change!
Love can transform the most commonplace
Into beauty and splendor and sweetness and grace.
Love is unselfish, understanding and kind,
For it sees with its heart, and not with its mind.
Love is the answer that everyone seeks...
Love is the language that every heart speaks.
Love can't be bought, it is priceless and free,
Love, like pure magic, is life's sweet mystery!

Author Unknown


It's Magical !

It was magical how you loved me,
And wanted me for your own,
You gave me what I always wanted:
True love like I'd never known!



In spite of all my faults and flaws,
You fell in love with me anyway,
And made me fall in love with you
It was magical, in every way.



Now many years have come and gone,
Since the day I took your name,
We've both changed in so many ways,
But the magic's still the same.



I still love the way you hold me,
I still love your kisses, too,
I still feel the same old magic,
When you tell me "I love you".



Some don't believe in magic,
It's just a fairy tale, they say,
But you and I know better,
For we're still in love today.



And as we celebrate our special day,
The day we first said "I do",
My dearest Harold, it's magical,
How much I still love you!


Happy Anniversary,
Sweetheart!

© 2017 by Kathryn Brandon. All rights reserved.
This poem is my original work, and may not be
used in any manner without consent. Thank you.






Click Here to Share With A Friend