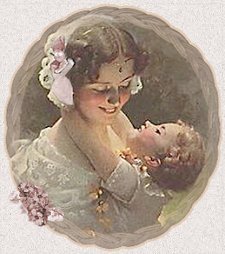 One dreary night, a mother
Stood pleading with her boy,
Whose early dissipation
Shattered all her hopes and joy.
"Come home, my boy, oh, do!" she cried,
"Please don't drink anymore;
You don't know half the anguish
That you cause me, o'er and o'er."

Just then a friend was passing,
Who heard the sad request,
"Come Jack," said he, "Old friend, go home,
Your mother there knows best.
Don't cause her grief and sorrow,
For which some day you'll rue,
Don't treat her so, she's old, you know,
But do as she wishes you to."

You can't repay your Mother,
No matter what you do,
You can't repay your Mother,
For half she's done for you.
Through weary hours of childhood,
She nursed you night and day,
And the debt you owe your Mother,
You never will repay.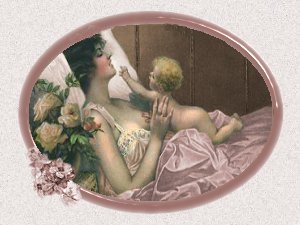 "Yes, Ned, tonight I will go home,
You're right for what you've done.
I'll quit the life I'm leading, which
I wish I'd not begun.
My Mother, there, God bless her, too,
I've wronged her, that I know,
And yet, she will forgive me,
I'm ashamed to tell you so."

"Forgive you, Jack?" the mother said,
"With all my heart, I will!
Forgive you as a mother can,
For you are my son still."
Jack turned to Ned, and thanked him,
For his words had touched his heart.
"Yes, I'll go home, your words have shown,
My life again I'll start."

You can't repay your Mother,
No matter what you do,
You can't repay your Mother,
For half she's done for you.
Through weary hours of childhood,
She nursed you night and day,
And the debt you owe your Mother,
You never will repay.



© Mrs. John T. Reynolds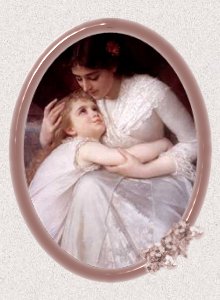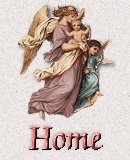 Graphic Design by: