&nbsp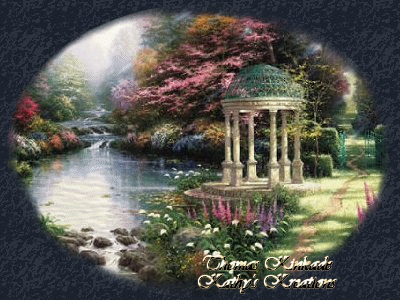 In Loving Memory Of

Judith Kay White

April 24, 1940 - October 5, 2008

A Letter to My Family
To my dearest family,
Some things I'd like to say.
But first, I want to let you know,
That I arrived okay.
I'm writing this from Heaven,
Where I dwell with God above.
Where there are no tears of sadness,
There is just eternal love.

Please do not be unhappy,
Just because I'm out of sight.
Remember that I am with you,
Every morning, noon, and night.
That day I had to leave you,
When my life on earth was through,
God picked me up and hugged me,
And He said 'I welcome you'.

Please, do not be afraid to cry,
It does relieve some pain.
But remember, there would be no flowers,
Without a little rain.
There are rocky roads ahead of you,
And many hills that you must climb.
But I know that you can do it,
Take it one day at a time.

And when you lie in bed at night,
The day's chores put to flight,
God and I are closest to you
In the middle of the night.
And when you feel a gentle breeze
Of wind upon your face,
That's me, giving you a great big hug,
Or just a soft embrace.

And when it's time for you to go,
From that body to be free,
Remember you are not leaving,
You're coming home to me.
I will forever love you,
From that place way up above.
I'll be in touch again real soon.
P.S. God sends His love.

~~ © Ruth Ann Mahaffey ~~
Used with permission.