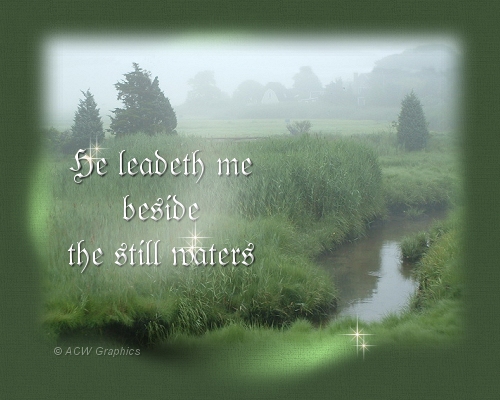 The Lord is my Shepherd,I shall not want.
He maketh me lie down in green pastures,
He leadeth me beside the still waters.
Yea, though I walk through the valley of the shadow
of death, I will fear no evil, for Thou art with me.
Psalm 23: 1,2,4

In Loving Memory Of
Edward D. Miller
December 4, 1930- November 11, 2006





Forever In Our Hearts


God looked around His garden,
And He found an empty place,
He then looked down upon this earth,
And saw your tired face.





He put His arms around you,
And lifted you to rest.
God's garden must be beautiful,
He always takes the best.





He knew that you were suffering,
He knew you were in pain,
He knew that you would never
Get well on earth again.





He saw your path was difficult
He closed your tired eyes,
He whispered to you "Peace be thine",
And gave you wings to fly.





It broke our hearts to loose you,
But you did not go alone.
For part of us went with you
The day God called you Home.






~~ Author Unknown ~~