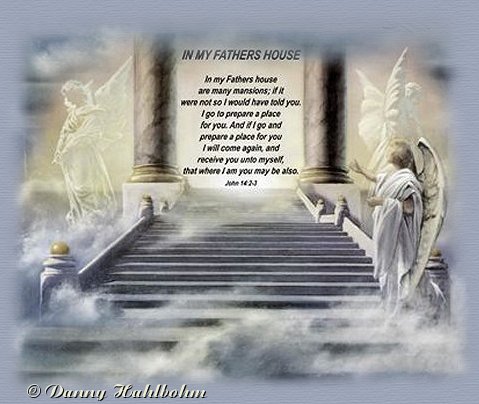 Jesus Is
And Jesus said unto them,
I am the bread of life:
he that cometh to me shall
never hunger; and he that
believeth on me shall never
thirst. John 6:35
Jesus is the first and last:
He was with God from the start;
He reigns with God in glory,
And He lives within my heart.


He's the Alpha and Omega,
The beginning and the end.
He's one with God the Father,
But still my dearest friend.


He always was, and always is,
And evermore shall be;
He rose from death to victory,
To save sinners such as me.


He loves me more than words can say,
He cleansed and made me whole;
And promised me eternal life
The day He saved my soul.


For soon He'll be returning,
To take me home on high,
Where we will live forever,
And the soul shall never die.


My heart, my strength, my very soul ---
All that I am is His.
Yes, all of heaven's within my reach,
Just because my Jesus is!


© 2003 by Kathryn Brandon; all rights reserved.
This poem is my original work, and may not be
used in any manner without consent. Thank you.




Click Here to Share With A Friend







Please let me know you visited
by signing my Guestbook. Thank you!