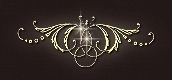 Early In The Morning
O God, You are my God;
early will I seek You:
my soul thirsts for You,
my flesh longs for You
in a dry and thirsty
land, where there is no
water. Psalm 63:1
Early in the morning, Lord,
I feel Your presence near.
Speak softly to my heart, dear God;
Your words I want to hear.



I know You love me always,
Such love I'll always treasure;
You proved Your love at Calvary,
With love beyond all measure.



I know You want the best for me,
You say so in Your Word,
You have a great plan for my life,
And heaven is my reward.



So early will I seek You, Lord,
At the start of each new day,
Father, fill me with Your Spirit,
Teach me Your will and way.



Hide Your Word within my heart,
To keep me free from sin.
Hear my humble prayers, my Lord,
Bless my family and friends.



Early will I seek You, Lord,
Guide all I say and do,
So that I may be like Jesus,
And my life may glorify You!


© 2008 by Kathryn Brandon; all rights reserved.
This poem is my original work, and may not be
used in any manner without consent. Thank you.