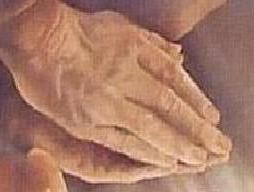 In Our Father's Hands


Often our world gets turned around,
Things never go just like our plans,
But one thing we can be sure of:
We're safe in our Father's hands.

When things are out of our control,
And it seems like no one understands,
It helps to know that Someone does,
And we're safe within His hands.

We'll never find ourselves discouraged,
No matter what this life demands,
When we're willing to place our problems
In our Father's loving hands.

It may be beyond our own abilities,
Greater than our poor feeble plans,
But we can rest assured, there's nothing
Too great for our Father's hands.

A Father with a heart of love,
And the promise of heaven so grand.....
There's nowhere else I'd rather be,
Than in my Father's loving hands!



© 2007 by Kathryn Brandon; all rights reserved.
This poem is my original work, and may not be
used in any manner without consent. Thank you.