Always Put God First
Peace I leave with you,
my peace I give unto you:
not as the world giveth,
give I unto you. Let not
your heart be troubled,
neither let it be afraid.
John 14:27
When your troubles seem so many,
And they go from bad to worst,
Remember that He loves you,
And always put God first.





When the trials and the worries,
Keep you up up the whole night long.
Just keep God first in your heart,
And you'll never go far wrong.





For our God is in complete control,
Of His entire universe,
So keep your eyes on heaven,
And always put God first.





Put God first in all you do,
Every moment of every day,
Cast all your burdens upon Him,
And pray, pray, pray, pray!





For when you always put Him first,
You'll find He'll never fail;
He will never let you down,
And always will prevail.





So when life hands you a problem,
Remind yourself of this little verse:
No matter what may beset you,
Remember, always put God first!





© 2008 by Kathryn Brandon; all rights reserved.
This poem is my original work, and may not be
used in any manner without consent. Thank you.



Click Here To Share With A Friend






I'm so glad you visited! Please take a moment
to sign my Guestbook. Thank you!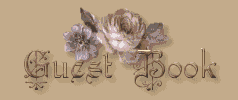 .