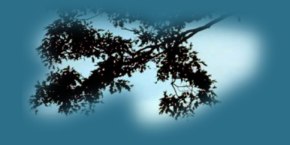 The Promise Of His Love
In my Father's house are many mansions:
if it were not so, I would have told you.
I go to prepare a place for you. And if
I go and prepare a place for you, I will
come again, and receive you unto myself;
that where I am, there ye may be also.
John 14:2-3
Jesus took all my sins away,
When my my life was such a mess,
He gave what I could never earn,
I'm thankful for such forgiveness.



He said if I'd just come to Him,
Instead of letting my heart harden,
He promised I'd be born anew,
And I'd receive His pardon.



He gave me rivers of living water,
When I was hot and dry and thirsty,
Meeting every need I ever had,
I'm thankful for His tender mercy.



He promised to be with me, every day,
Until I meet Him face to face;
His promise is all I'll ever need,
I'm awed and amazed by His grace.



It was for me, and all lost sinners,
Jesus left His home in glory,
To pay a debt we could never pay,
That's the wonderful gospel story.



His love, His grace, His mercy,
And His power to pardon my sin,
Are the greatest gifts I've ever known,
They've changed me deep within.



He's prepared for me a mansion,
Somewhere up in heaven above,
For all eternity, I will praise Him,
For the wonderful gifts of His love.



© 2009 by Kathryn Brandon; all rights reserved.
This poem is my original work, and may not be
used in any manner without consent. Thank you.






Click Here To Share With A Friend