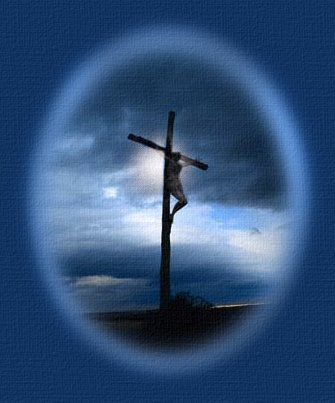 A Greater Love
Greater love hath no man than
this, that a man lay down his
life for his friends. John†15:13

A sweet young bride, all dressed in white,
Her groom waits to take her for his wife;
Future hopes and dreams are in their kiss ---
Can there ever be a greater love than this?




A newborn babe, loved by one and all;
A precious child holds them all in thrall,
Bringing the family such heartfelt bliss ---
Can there ever be a greater love than this?




Yes, a greater love there once was given,
Sent down to a lost world, from heaven.
But it cost so much, tears, sweat and blood
Not a pretty picture, but what an awesome love!




God loved us so much He gave His only Son.
Jesus bled and died, for the sins of everyone.
And to think, He did it all for you and me!
Greater love than this there could never be.




Please donít let His love be all in vain,
Donít deny Him over and over again!
Donít reject the gift sent from above,
For youíll never find a greater love.



© 2004 by Kathryn Brandon;all rights reserved.
The poem is my own original work, and may not
be used in any manner without consent. Thank you..
Click Here To Share With A Friend