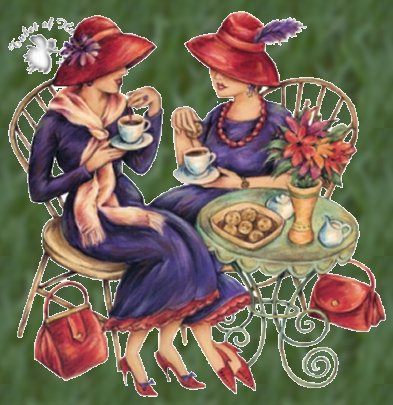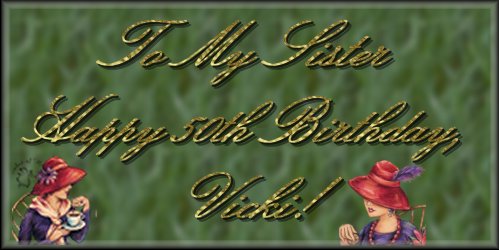 To my dearest little sister,
My very special friend,
For your very special birthday,
At your first half-century's end.

Remember back when we were young,
Our skin so smooth and tender,
No extra pounds to weigh us down,
We were so firm and slender.

Our stomachs were so taut and flat,
Our eyes weren't wrinkled and baggy.
Now, everything jiggles when we move,
And we're getting rather saggy.

Only our hair is getting thinner,
And what's left is going gray,
And we can't see as well as we used to,
So better not get in our way!

But sister, don't let these little things
Get you down, or make you blue,
Take comfort in remembering,
I'll always be older than you!




Click Here to Share With A Friend




I'm so glad you visited! Please take a moment to
sign my Guestbook while you're here! Thank you!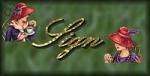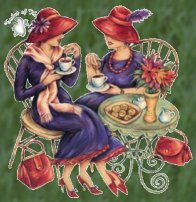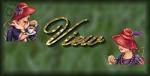 These graphics were created using a tube from H@nne