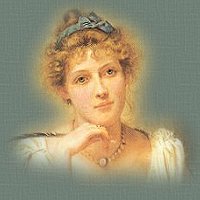 Lord, I Await Your Will
Though the fig tree does
not bud, and though there
are no grapes on the vines,
Though the olive crops fail,
and the fields yield no food,
Though there are no sheep
in the pen, and no cattle in
the stalls, Even so, I will
rejoice in the LORD, I will
be joyful in the God of my
salvation. Hab. 3:17-18

Thank You, Lord, for Your promises,
That I can trust eternally:
That I can cast my cares on You,
Because You care for me.

I'll take You at Your word, dear God,
Because I trust in You!
And no matter what the problem is,
I know You'll see me through.

I pray for You to heal me, Lord.
Yet if that is not Your will,
If physical healing is not to be,
Well, You are my Lord, still.

To heal or not is in Thy power,
The decision is in Your hands.
There are things that only You can know,
Things which I can't understand.

So, Lord, I leave it up to You,
To heal me, if You may.
And if you do, or if you don't,
You are my Lord, anyway.

I know I'm safe within in Your hands,
I'm content to wait and see.
So I await Your will, dear Lord,
Whatever that may be.

© 2004 by Kathryn Brandon; all rights reserved.
This poem is my original work, and may not be
used in any manner without consent. Thank you.


Often when we face a personal crisis,
we forget that God is still in control,
and that He wants us to trust Him just as much
in the valleys as we do on the mountaintops.
I was greatly enouraged recently by a card
given to me as I faced a crisis in my own life.
The card simply said:
"Sometimes God chooses to calm the storm.
Sometimes, He lets the storm rage,
and calms His child."