We'll Meet Our Lord Someday
God is our refuge and strength,
a very present help in trouble.
Ps. 46:1
We'll Meet Our Lord Someday
My body may grow weak and numb,
My eyesight may grow dim;
But when my Lord calls, "Come, child---Come!"
I hasten to follow Him.

I hear Him when I kneel to pray,
I see His majesty everywhere;
His spirit fills me every day,
I feel His presence in the air.

He heals me when I'm feeling bad,
And comforts me in my despair;
He sends His blessings when I'm sad,
And keeps me safely in His care.

Oh, how much our Lord does love us-
He's always there when we need Him;
He's built a mansion in glory above us,
Where some blessed day, we'll meet Him.



© 2001 by Kathryn Brandon; all rights reserved.
This poem is my original work, and may not be
used in any manner without consent. Thank you.




Click Here to Share With A Friend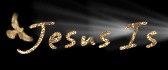 Please take a moment to sign my Guestbook
while you're here. Thank you!