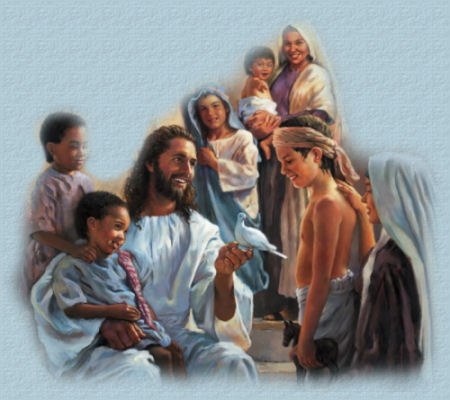 The Dwelling Place of The Lord
(An adaptation of Psalm 84)



In my Father's house are many mansions:
if it were not so, I would have told you.
I go to prepare a place for you. And if
I go and prepare a place for you, I will
come again, and receive you unto myself;
that where I am, there ye may be also.
John†14:2-3



The Lordís dwelling place is lovely,
And thatís where I want to be,
To sit in the courts of the Living God,
And have Him sit beside me!

I will be so blessed within His house,
And will praise His name above,
For He is my strength, and I will seek
His will, His way, His love.

Heíll give me strength for every day,
Till I appear before His throne,
Just to be within His presence
Is the greatest joy Iíve ever known.

Heís my light, and my protection,
He gives favor and honor to me,
No good thing will He keep from me,
As I trust in His grace, so free.

Oh, blessed are all that trust in Him,
Rather than dwell in their wickedness,
For He is God Almighty, Lord of hosts,
And all who trust Him will be blessed!


© 2010 by Kathryn Brandon. All rights reserved.
This poem is my own original work, and may not
be copied or used in any way without permission.