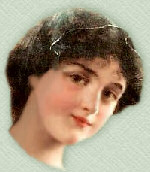 Once there were four sisters,
Whose story I will tell:
They shared a very special bond,
For they were friends, as well.

Pattie, Margie, Judy, and Sue,
Fours sisters, close at heart
They grew up as the best of friends,
And were never far apart.

As each of them got married,
And raised her own family,
It was one for all, and all for one,
They were close as sisters could be.

Weekends, birthdays, and holidays,
Were times to gather near,
To spend time with their sisters,
And the ones they loved so dear.

Their children all grew up together,
And will be good friends always.
We all still get together,
And talk of the good old days.

But one by one, the sisters passed,
Leaving grieving hearts behind,
Until now there's just one sister left,
But they're always in her heart and mind.

They were best friends all their lives,
These wonderful sisters four,
And even death can't separate them,
They'll be best friends forevermore.


© 2010 by Kathryn Brandon. All rights reserved.
This poem is my own original work, and may not
be copied or used in any way without
permission.