Tell Her You Love Her
Honor your father and
mother, which is the
first commandment with
promise; That it may
be well with you, and
you may live long on
the earth. Eph. 6:2-3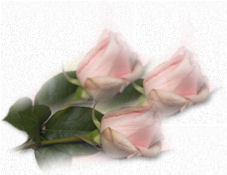 Another Mother's Day is here,
That special day to make a fuss,
To show honor for our mothers,
And how much they mean to us.

My mother meant the world to me,
But I can't tell her that, anymore,
She left, almost a year ago,
To cross over heaven's shore.

I think about her every day,
I love and miss my mama dear!
I wish I would have told her that
More often, while she was here.

So while you still have your Mother,
Before it is too late for you to do,
Please tell her that you love her,
And how much she means to you.

For before you know it, she'll be gone,
And you'll miss her more than you know,
You won't be able to say "I love you",
And you'll wish you'd told her so.

So tell your Mom you love her
While she's there with you, still.
I wish I had said it more often:
I love you, Mom - and always will.



© 2010 by Kathryn Brandon. All rights reserved.
This poem is my own original work, and may not
be copied or used in any way without permission.