The wind in the willows
the breeze soft and warm,
like the tenderness,I feel
when I'm in your arms.



Nothing ever touched me,
like the sweetness of your charm.
No one makes me feel safer,
I know I'm safe in your arms.



If I could have all the money,
this whole wide world could hold,
It couldn't compare with your love,
It means more to me than gold.



There may be other people,
who will hold a place in my heart.
But they won't mean as much to me.
As you have from the start.



So I'll guard this love my dear,
and just so you will know
I'll love you forever,
and always let it show.


© 2005 by Ruth Walker
Used by permission.



I'm so glad you visited today! Please take a moment
to sign my Guestbook while you're here. Thank you!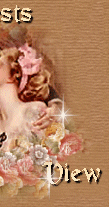 My sincere thanks to my dear friend Ruth
for sharing her poetry. She also wrote these:
He's Coming Again

Let Them See You In Me